 Nine tenths of education is encouragement.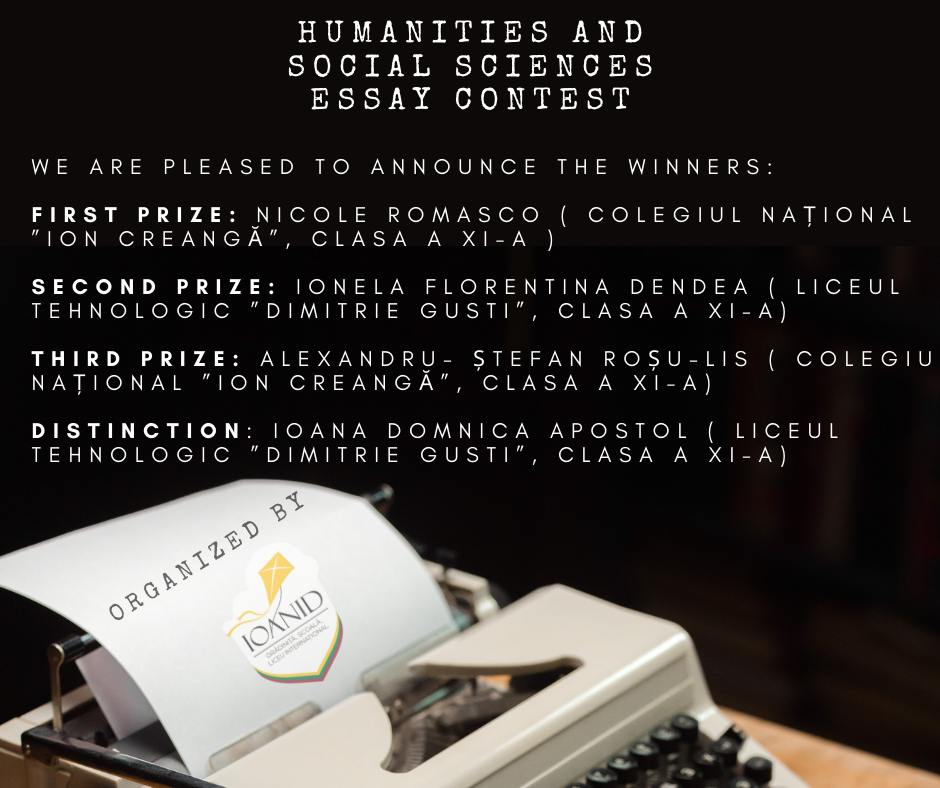 Humanities AND Social Sciences essay contest IOANID team chose this idea for high school students with the intent to expand on their academis and critical thinking skills, as we consider these to be very useful for their personal as well as professional future development, an activity which could enrich their portfolios.
It all starts with a Date
Our team understands that the high school students do not respond according to our expectations, to the passivity that characterizes the teaching process, which is why our main objective is to create learning experiences that will attract them. The teaching will be an interactive process, exposing the participants to learning experiences and practical workshops. Our mission is to stimulate high school students, preparing them as future adults in an environment where the traditional static process becomes dynamic and captivating.
It all starts with a Date
Our institution gives its students the opportunity to continue their studies both in our country and abroad, with the chance to enroll at international universities. Our team of counselors prepares for the high school individual action plans, which will help them to obtain access at the top faculties from abroad, guiding them to prepare the admissions files and to take the exams, depending on the chosen field.
It all starts with a Date
Volunteer and professional
guidance programs
IOANID school counselors develop volunteer programs in various fields, on social topics (mentoring for students from partner centers, support provided to animal care teams etc.) or professional counseling and guidance workshops in order to identify skills and choose the right career in the future. Our activities are carried out either at the IOANID headquarters (where we invite representatives from areas identified by students as representing interest - medicine, law, entertainment, blogging / vlogging, etc.) or our partners (Orange, Virgin Radio, Chance for Life Foundation, etc.).