Nine tenths of education is encouragement.
The graphic, painting and modelling Camp
The graphic, painting and modelling Camp was organized near Sighisoara, between the 15th and 20th July.
The students were accommodated at Corsa Motel, near Sighisoara, for 5 nights, full board and transport by bus. The children were accompanied by their teachers and the Camp coordinator was their Arts teacher, Manuela Moscal.  The field trips were organized and guided by an authorized tour guide.
The workshops' schedule:
Day 1: Preparing the workshops;
Day 2: Canvas painting – "CityScape" (Sighisoara), various techniques, same subject;
Day 3: Modelling – "Nature" – vegetal elements- clay – 3D;
Day 4: Acrylic on canvas – "Colors of the fortress";
Day 5: Modelling – "Natural space" – sticks, clay, aluminum foil – 3D;
Day 6: Preparations for returning home.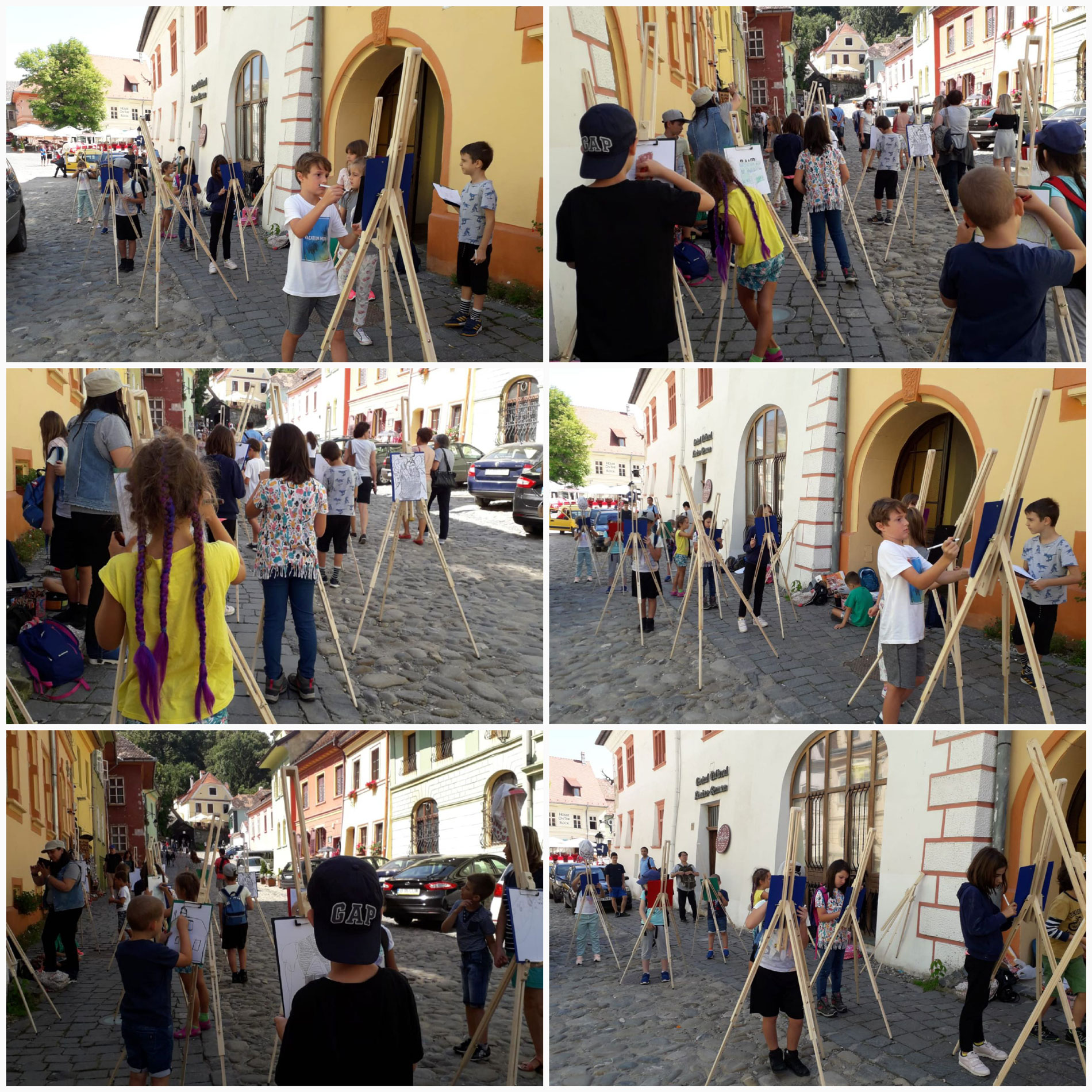 The program "Scoala Altfel" at Sambata de sus
Through our trip we aimed at creating situations where, the youngest students of our school could demonstrate that they have developed personal organization and social skills. The goal was to develop attitudes such as independence, tolerance, trust and cooperation. Moreover, each participant had the opportunity to discover new skills, to demonstrate they are open-minded and brave.
The Learning Trip lasted for three days and included:
– a visit to the Cozia Monastery, founded by Mircea cel Batran;
– guided tour in the Old City Center of Sibiu (Piata Mare, Colivia Vrajitoarelor, Turnul Sfatului, Piata Mica, Podul Minciunilor, Piata Huet, Casa Calfelor);
– hiking in Cheile Oltetului;
– a visit to the Astra Outdoor Museum in Dumbrava Sibiului;
– guided visit to Herghelia Sambata de Jos;
– riding at a riding camp in Avrig;
– a visit to the Deer Farm on Valea Avrigului;
– a visit to Castelul de Lut fromValea Zanelor;
– visiting Fagaras Fortress.
The trip was a great success, we achieved all our set goals, and the children were delighted to spend time with their peers, socialize outside the school and  demonstrate that they can be independent.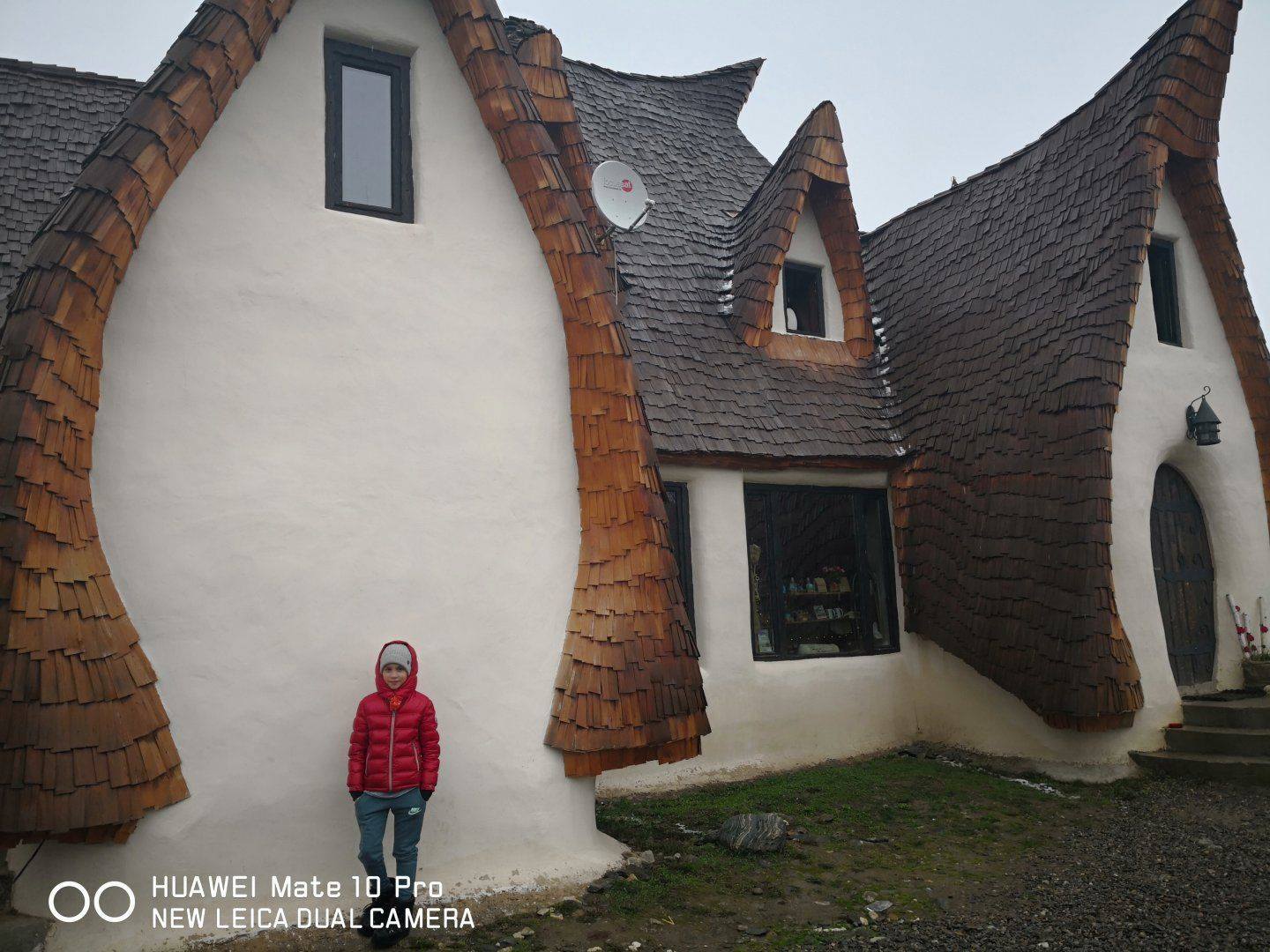 It all starts with a Date
Our team understands that the high school students do not respond according to our expectations, to the passivity that characterizes the teaching process, which is why our main objective is to create learning experiences that will attract them. The teaching will be an interactive process, exposing the participants to learning experiences and practical workshops. Our mission is to stimulate high school students, preparing them as future adults in an environment where the traditional static process becomes dynamic and captivating.
It all starts with a Date
Our institution gives its students the opportunity to continue their studies both in our country and abroad, with the chance to enroll at international universities. Our team of counselors prepares for the high school individual action plans, which will help them to obtain access at the top faculties from abroad, guiding them to prepare the admissions files and to take the exams, depending on the chosen field.
It all starts with a Date
Volunteer and professional
guidance programs
IOANID school counselors develop volunteer programs in various fields, on social topics (mentoring for students from partner centers, support provided to animal care teams etc.) or professional counseling and guidance workshops in order to identify skills and choose the right career in the future. Our activities are carried out either at the IOANID headquarters (where we invite representatives from areas identified by students as representing interest - medicine, law, entertainment, blogging / vlogging, etc.) or our partners (Orange, Virgin Radio, Chance for Life Foundation, etc.).