 Education must not simply teach work - it must teach Life.
The graphic, painting and modelling Camp
The graphic, painting and modelling Camp was organized near Sighisoara, between the 15th and 20th July.
The students were accommodated at Corsa Motel, near Sighisoara, for 5 nights, full board and transport by bus. The children were accompanied by their teachers and the Camp coordinator was their Arts teacher, Manuela Moscal.  The field trips were organized and guided by an authorized tour guide.
The workshops' schedule:
Day 1: Preparing the workshops;
Day 2: Canvas painting – "CityScape" (Sighisoara), various techniques, same subject;
Day 3: Modelling – "Nature" – vegetal elements- clay – 3D;
Day 4: Acrylic on canvas – "Colors of the fortress";
Day 5: Modelling – "Natural space" – sticks, clay, aluminum foil – 3D;
Day 6: Preparations for returning home.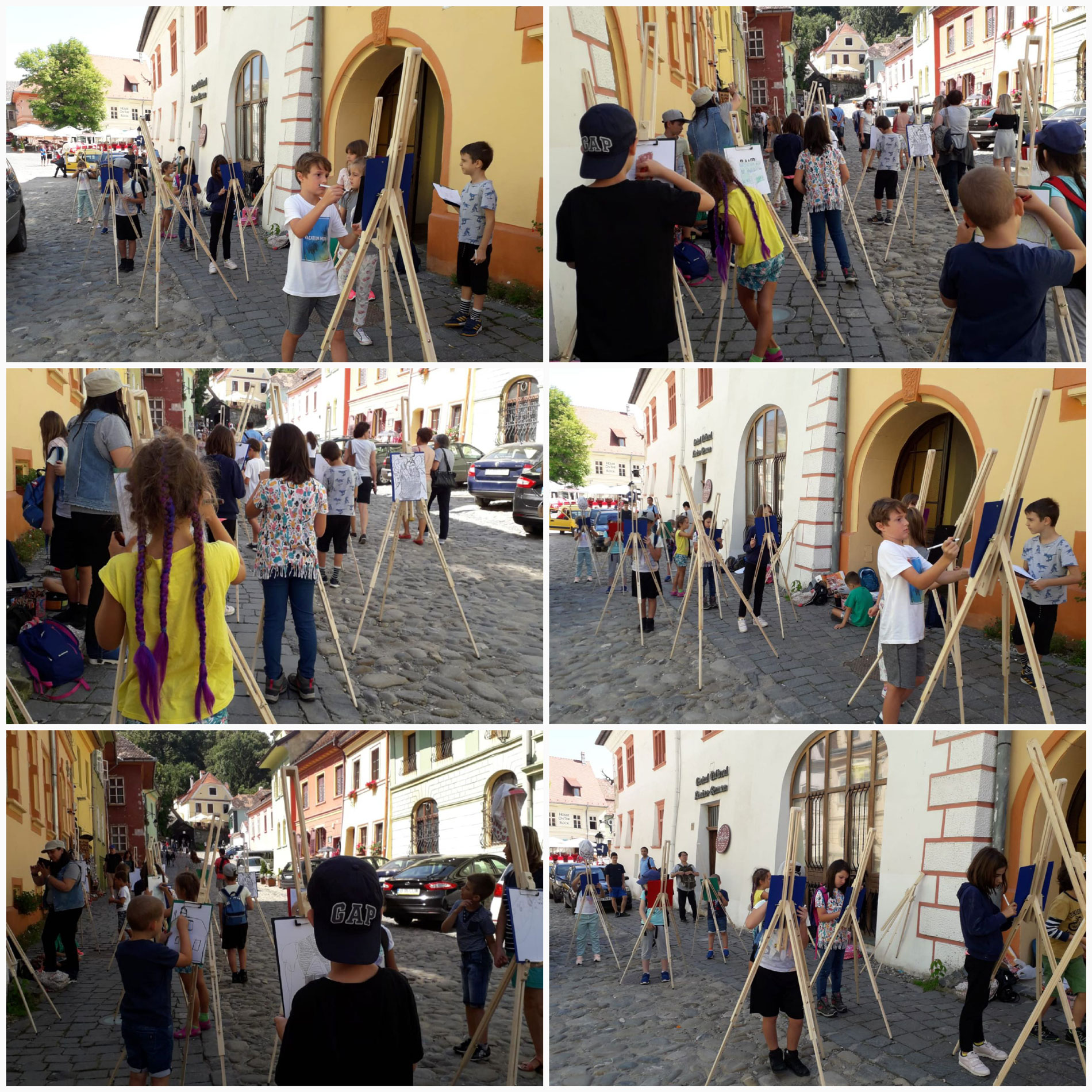 The program "Scoala Altfel" at Sambata de sus
Through our trip we aimed at creating situations where, the youngest students of our school could demonstrate that they have developed personal organization and social skills. The goal was to develop attitudes such as independence, tolerance, trust and cooperation. Moreover, each participant had the opportunity to discover new skills, to demonstrate they are open-minded and brave.
The Learning Trip lasted for three days and included:
– a visit to the Cozia Monastery, founded by Mircea cel Batran;
– guided tour in the Old City Center of Sibiu (Piata Mare, Colivia Vrajitoarelor, Turnul Sfatului, Piata Mica, Podul Minciunilor, Piata Huet, Casa Calfelor);
– hiking in Cheile Oltetului;
– a visit to the Astra Outdoor Museum in Dumbrava Sibiului;
– guided visit to Herghelia Sambata de Jos;
– riding at a riding camp in Avrig;
– a visit to the Deer Farm on Valea Avrigului;
– a visit to Castelul de Lut fromValea Zanelor;
– visiting Fagaras Fortress.
The trip was a great success, we achieved all our set goals, and the children were delighted to spend time with their peers, socialize outside the school and  demonstrate that they can be independent.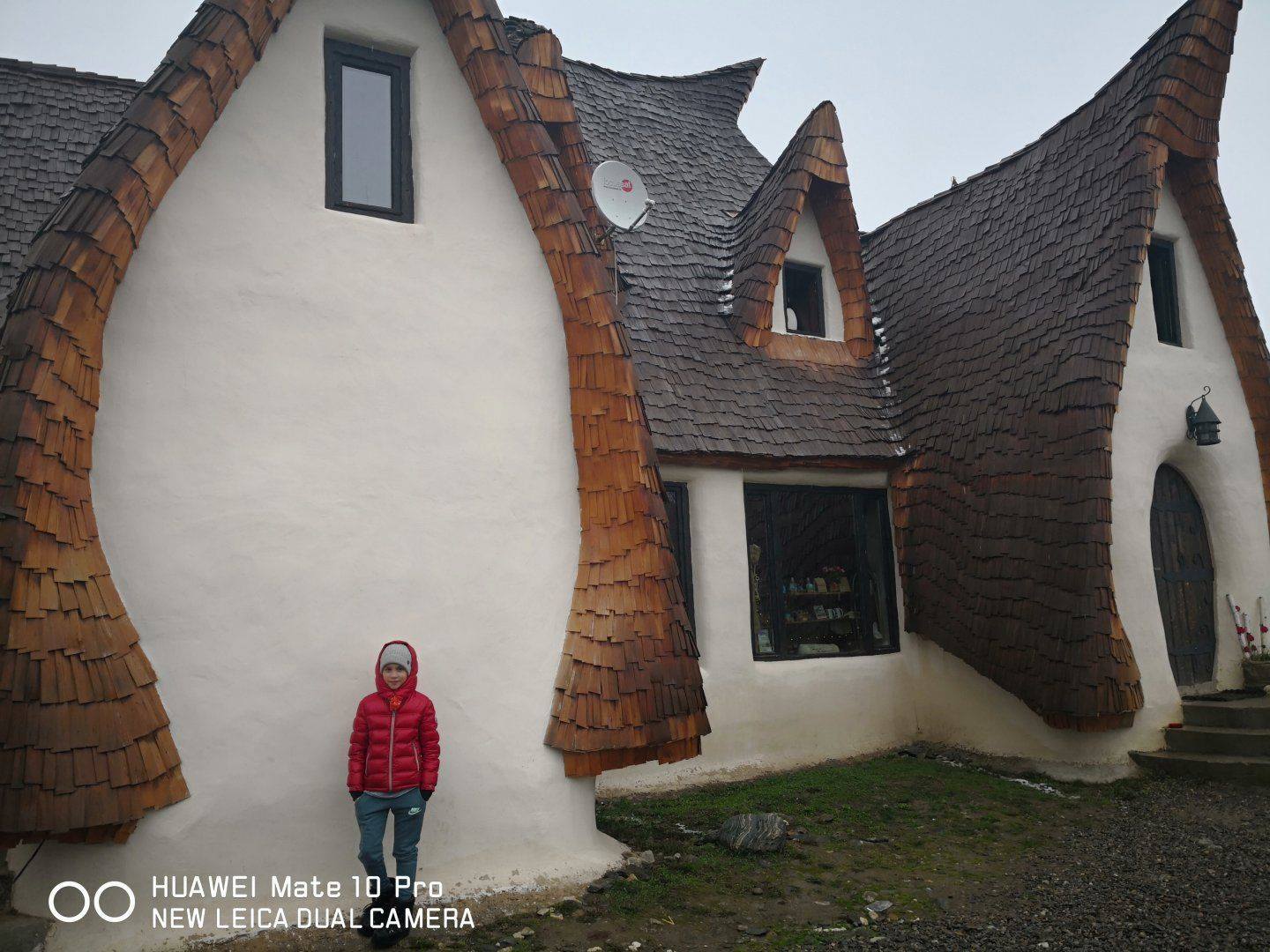 It all starts with a Date
Additional training for
National Assessment exam
The students of the eighth grade have a personalized weekly schedule, specially designed by our teachers, which mainly includes intensive preparation for the exam's subjects. The activities in the Romanian language and Mathematics are carried out, in parallel, under the coordination of the class' teachers and the high school teachers, with experience in the elaboration of the evaluation tests. Also, students are offered more time for individual study and rest, thus ensuring their success in national exams.
It all starts with a Date
Excellence Preparatory Center

IOANID teachers are writing a new story about success and results, within our new high-level intellectual modeling project - IOANID CENTRE OF EXCELLENCE. The activity of the centre will give our students the chance to prepare themselves at a higher level in the study disciplines where they excel: Romanian Language and / or Mathematics, along with the IOANID team of teachers according to a specially prepared schedule.
It all starts with a Date
IOANID School and Kindergarten have been candidates for the Primary Years Programme ever since the 2014-2015 school year, considering that this educational program allows anyone graduating from IOANID to go on to study either in a Romanian or an international school of their choice.
This is an educational program provided by IB – International Baccalaureate, that has modern educational approaches and curriculum, which means that the IOANID staff (head of school, PYP Coordinator, Romanian and English teachers alike) all take part in training courses of at least a month, provided by the IB.
Class activities are designed according to the IB standards and philosophy. Our institution has an international consultant assigned by the IB who counsels our staff and who will organize evaluation visits at IOANID.