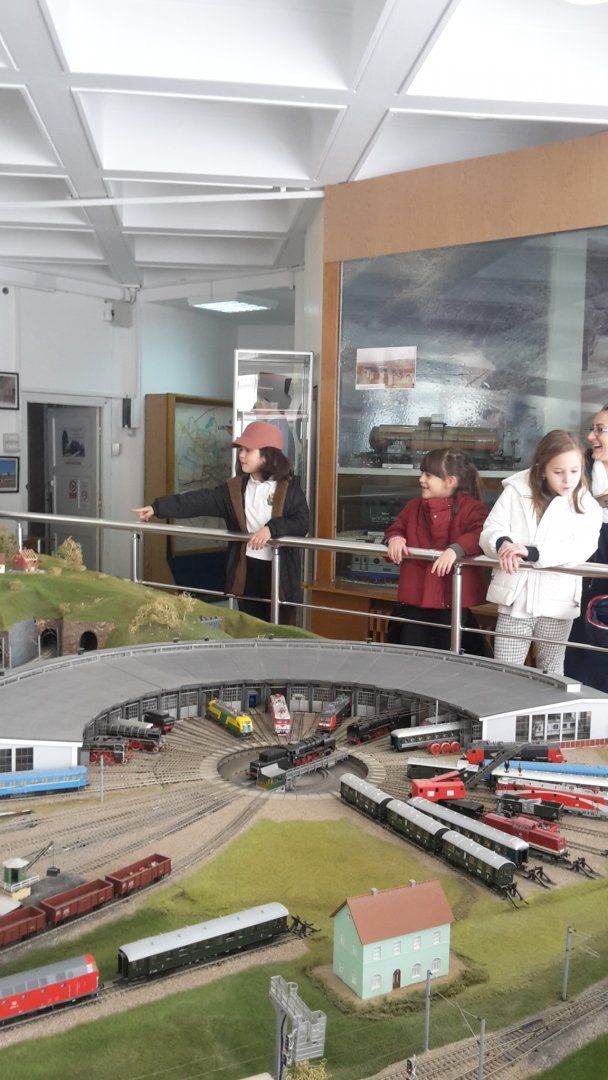 The trip commenced with a bit of history. The children were introduced to the royal family, whose wish was to build the first Bucuresti-Giurgiu rail line.
The day continued with the viewing of the CFR diorama which included various rail lines, different types of public transport, bridges, tunnels, and viaducts. The children were also showed the different components of a train, and even had the opportunity to explore inside a carriage.
Afterwards, they saw a locomotive and were given a mini-tour of Platform 14 at Gara de Nord (or Northern Station).
The trip finished by another visit to the diorama, where the children were indeed fascinated.