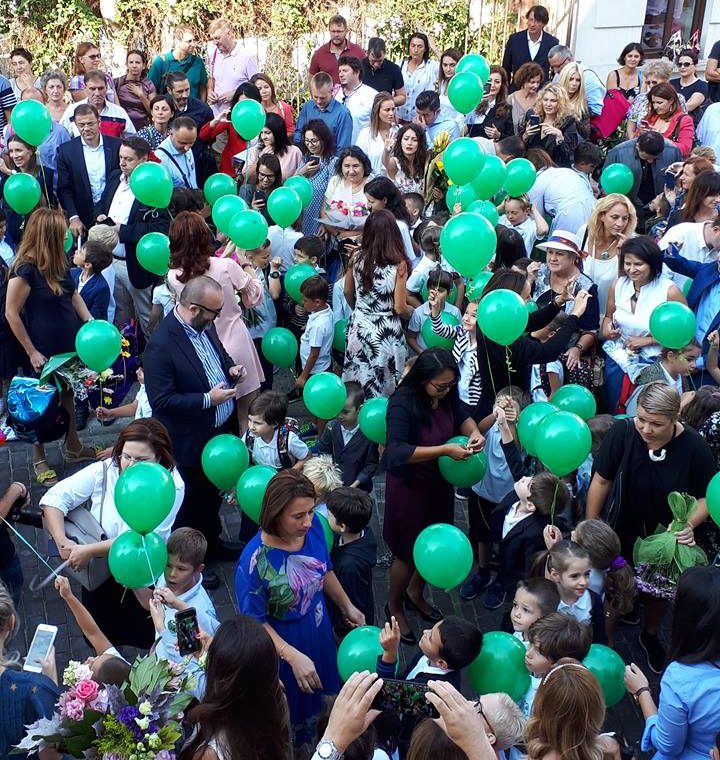 Here we are again, embracing a new beginning! It is a special one, indeed, as it marks IOANID's 10th year of offering our students a successful pathway, beautiful memories and friendships to last a lifetime! We would like to express our appreciation to all of you who are part of this beautiful community, students, parents and fellow-teachers, and we hope that all of us will always keep dear our moments together!
We would also like to thank the students and their teachers who, through hard work, managed to attain a high level of acknowledgement this last summer, due our ranking 2nd among the schools of Bucharest based on the results from the National Evaluation Exam!
Yet another success worth mentioning is our passing with flying colours the assessment of ARACIP (RAQAPE – The Romanian Agency for Quality Assurance on Pre-University Education), thus granting us the credentials for the Secondary Level as of the beginning of this school year! We hereby congratulate the teachers for all their remarkable work that rendered our school's success!
Dear parents, we renew our heartfelt thanks for your trust in the IOANID team and for your instant support granted to us each and every time. Most certainly, you are essential to our success, since the friendly environment would not be possible but for the School – parents close cooperation.
We are convinced that we will enjoy the same exceptional results this year as well! Last but not least, we wish you an excellent school year, with academic satisfaction achieved together!