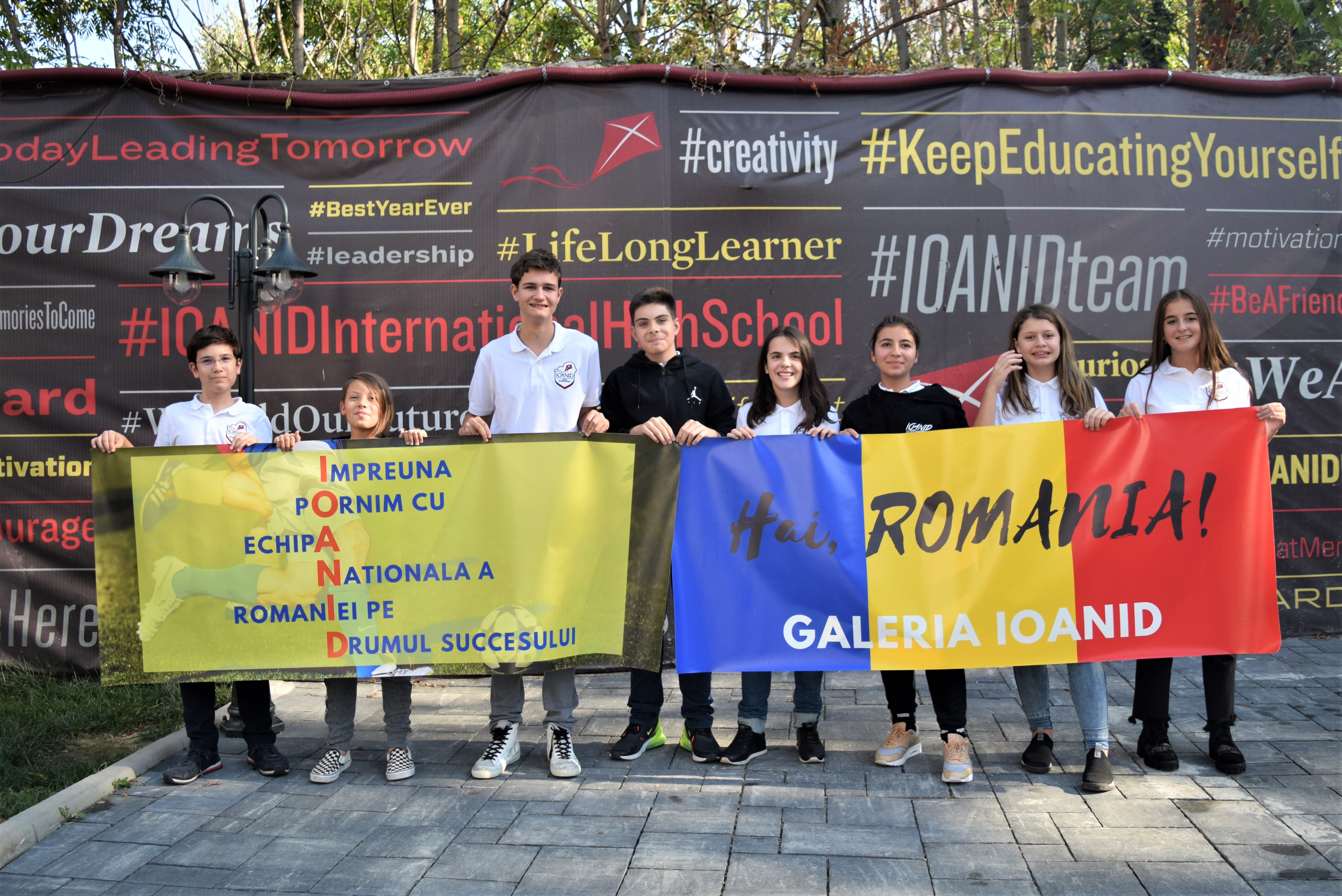 Even though the Romania – Norway match of the Euro 2020 preliminaries was disputed without spectators, following the UEFA decision, access was allowed to children under 14 accompanied by coaches or teachers. On this occasion, over 90 students and teachers responded to the invitation to join the IOANID gallery and to support the tricolors in the National Arena, along with more than 30,000 people. Following the match with Norway, Romania broke the record in terms of the number of spectators at a UEFA match at which only children are allowed access, as 30,038 children and supporters announced their presence at the match.
The match was an eagerly awaited one for the students, who prepared for the event with equipment in national colors or with banners on which they created messages of support. The most exciting moment of the evening was the singing of the Hymn of Romania by tens of thousands of children, along with tricolors.
The students in the school gallery lived every moment on the field, and the end even brought tears to the faces of some of the children. However, the children are hopeful that they will have the chance to support the tricolors at Euro 2020.