 Nine tenths of education is encouragement.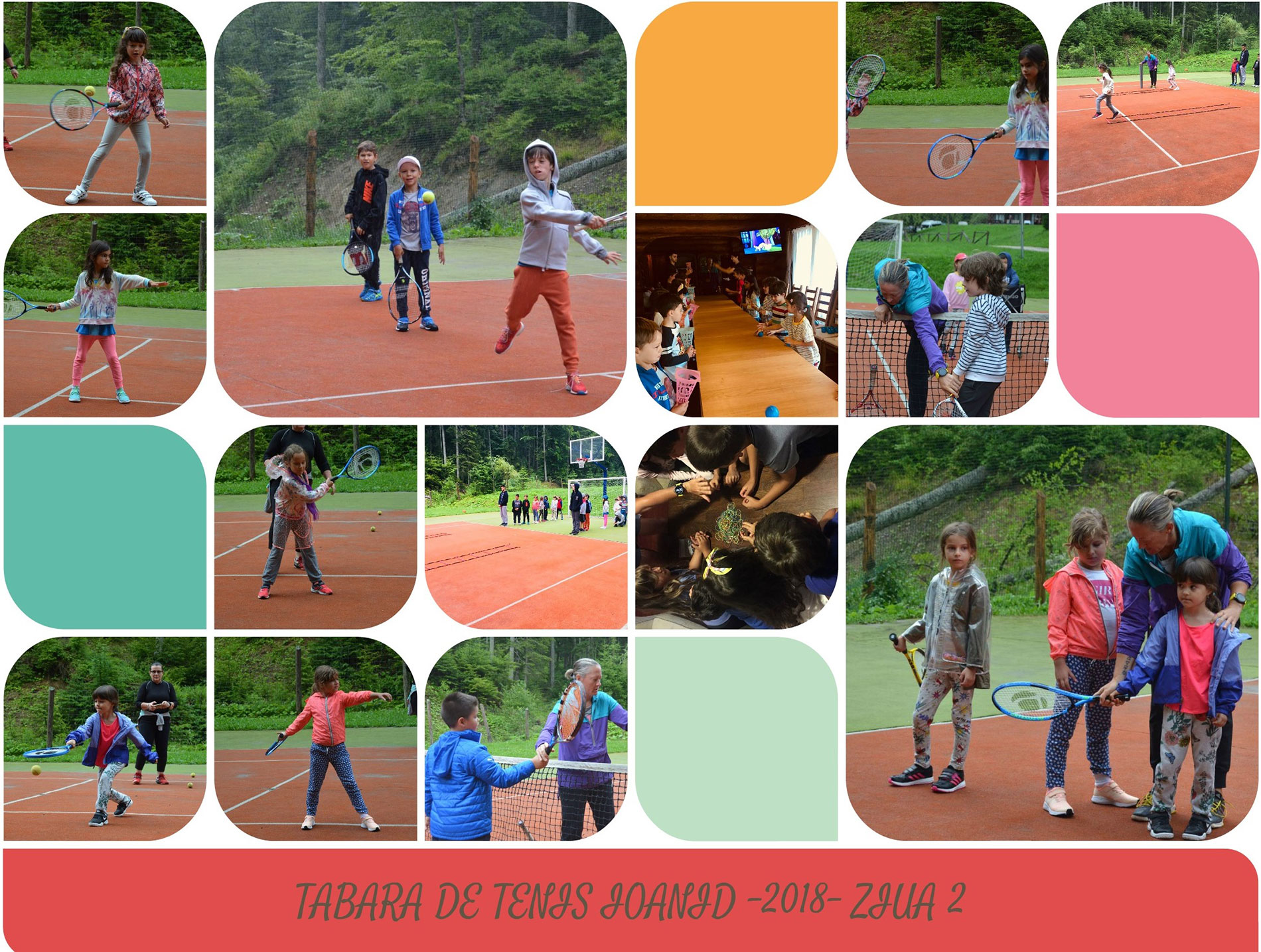 Tabara sportiva cu tema Tenisul de camp si drumetia montana a avut loc la Complexul Tamina din Timisul de Sus, in saptamana  08-13 iulie  2018.
Copiii au avut 5 nopti de cazare la Complexul Tamina, cu pensiune completa si transport dus-intors cu microbuzul, fiind insotiti de profesori si un ghid turistic. Activitatile sportive desfasurate au fost: tenis de camp, jocuri cu racheta si mingea, intreceri si  antrenamente.
Seara, dupa intoarcerea din drumetii, elevii s-au bucurat de activitati recreative precum darts, biliard, airhokey, fotbal de masa, tenis de masa, karaoke , fiind organizate si seri de film. In ultima zi, surpriza a fost un minunat foc de tabara.
Program de drumetii:
Ziua  2 – Drumetie – Canionul 7 scari
Ziua  3 – Excursie la Ferma animalelor si pastravarie
Ziua  4- Cabana Muntele Rosu, Vf. Zaganu
Ziua  5 – Cabana Mălăiești, Crucea Padinii
It all starts with a Date
Echipa IOANID intelege faptul ca liceenii nu raspund pe masura asteptarilor noastre la pasivitatea care caracterizeaza in acest moment procesul de predare, motiv pentru care obiectivul nostru principal il reprezinta crearea unor experiente de invatare care sa atraga elevii. Predarea va fi una de tip interactiv, expunand participantii la experiente de invatare, ateliere practice. Misiunea noastra devine aceea de a stimula liceenii, echilibrandu-I si pregatindu-I ca viitori adulti intr-o institutie in care procesul static traditional devine dinamic si captivant.
It all starts with a Date
Institutia noastra elevilor sai posibilitatea de a-si continua studiile atat in tara, cat si in strainatate, avand sansa de a se inscrie la Universitati internationale. Echipa noastra de consilieri pregateste pentru liceeni planuri de actiune individuale, care sa ii ajute sa obtina locuri la facultati de top din strainatate, indrumandu-i catre pregatirea dosarelor de admitere si a sustinerii examenelor, in functie de domeniul ales.
It all starts with a Date
Programe de voluntariat
si orientare profesionala
Consilierii scolari IOANID dezvolta la clase programe de voluntarat in diverse domenii, pe teme sociale (mentorat pentru elevi din centre partenere, suport oferit echipelor care ingrijesc animale etc) sau ateliere de consiliere si orientare profesionala in vedere identificarii abilitatilor si alegerea carierei corecte pe viitor. Activitatile noastre se desfasoara atat la sediile IOANID (unde invitam reprezentanti din domenii identificate de elevi ca reprezentand interes – medicina, avocatura, entertainment, blogging/vlogging etc) sau la partenerii nostri (Orange, Virgin Radio, Fundatia Chance for Life etc).